BetteSuno.
Reshape your escape.
Your weekend getaway. Every day. Designed by Barber Osgerby.
Like a fresh breeze: our BetteSuno collection translates moments of lightness into perfect design. Barber Osgerby uses the special materiality of our glazed titanium steel for perfectly minimalist design. The new collection includes a bath and washbasins that harmonise with each other and at the same time fits perfectly into sophisticated bathroom architecture. Each product of the BetteSuno collection sets its own aesthetic accents. This combination of quality and lively impulses makes your time in the bathroom as inspiring as a little time out.
BetteSuno is a collaboration between Bette and Barber Osgerby - motivated by the idea of offering people a better experience in the bathroom. The products are manufactured according to designs by Barber Osgerby at the Bette factory in Delbrück.
Free-standing washbasin
Takes your mind off things: thanks to its slender yet functional shape, the BetteSuno Pedestal freestanding washbasin conveys a special kind of weightlessness. And thus creates openness for new ideas. If desired, the washbasin can be fitted with a free-standing or wall-mounted mixer.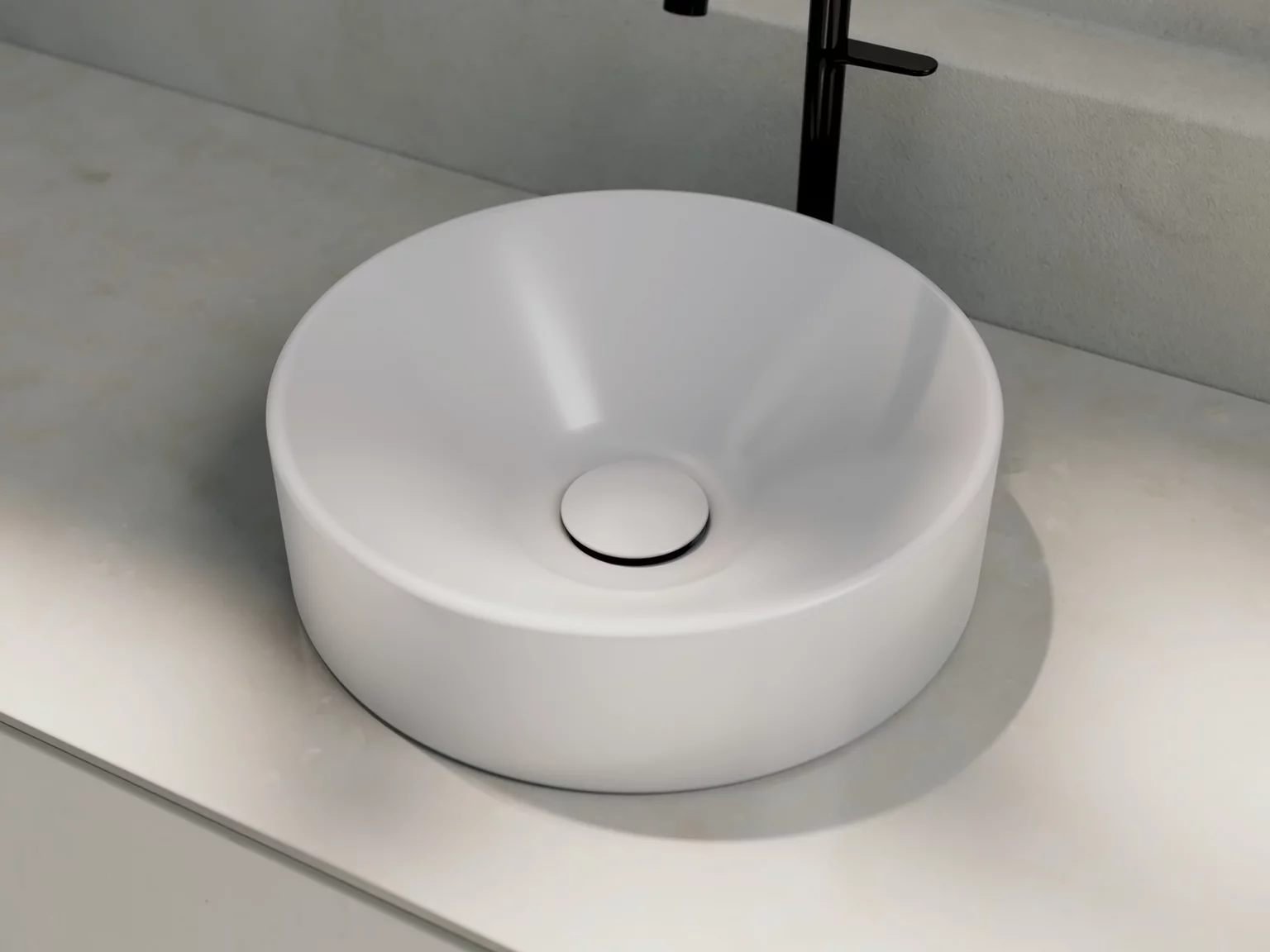 Washbasin shell
Generously reduced: The design of our BetteSuno washbasin bowl only leaves room for what really matters. And that is you.
*All BetteSuno washbasin variations have the same conical inner body.
Free-standing bath
Your new haven of peace: the organic shape of our free-standing BetteSuno bath brings movement to familiar design concepts with its recessed apron. At the same time, its classic inner body fits into any architectural concept. The protruding rim can be used as a comfortable head and arm rest when bathing, as well as a shelf for toiletries. When standing up or sitting down, it serves as a grab rail, if required.
Barber Osgerby
Barber Osgerby is a London-based industrial design studio founded in 1996 by British designers Edward Barber and Jay Osgerby and is now one of the most renowned contemporary design studios in the world. The design studio's approach is experimental, exploring other materialities and colours. This results in solutions that are closely related to industrial processes and new technologies. Works by Barber Osgerby can be found in the collections of the Metropolitan Museum of Art in New York and the Art Institute in Chicago, among others. The studio's works have been awarded numerous international prizes.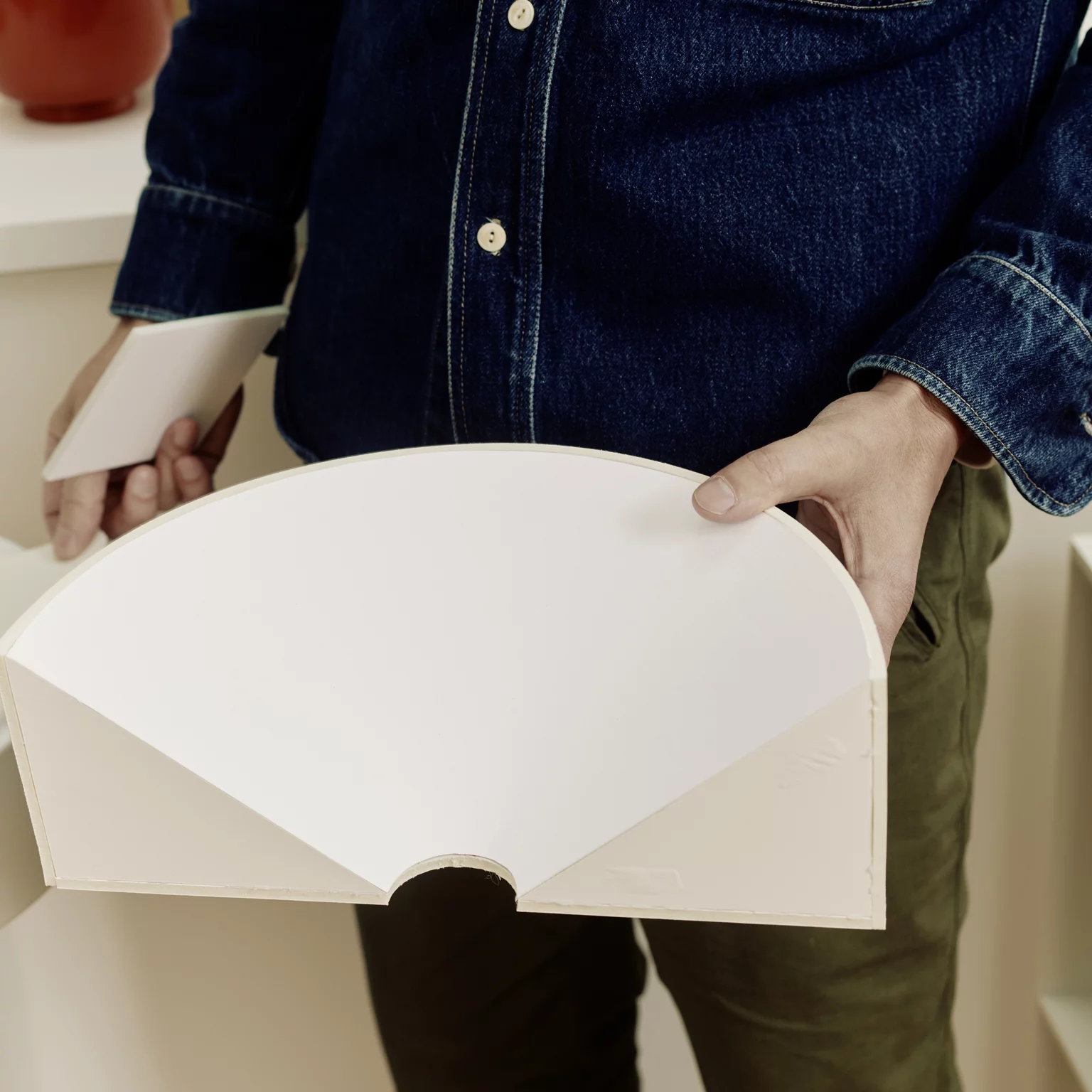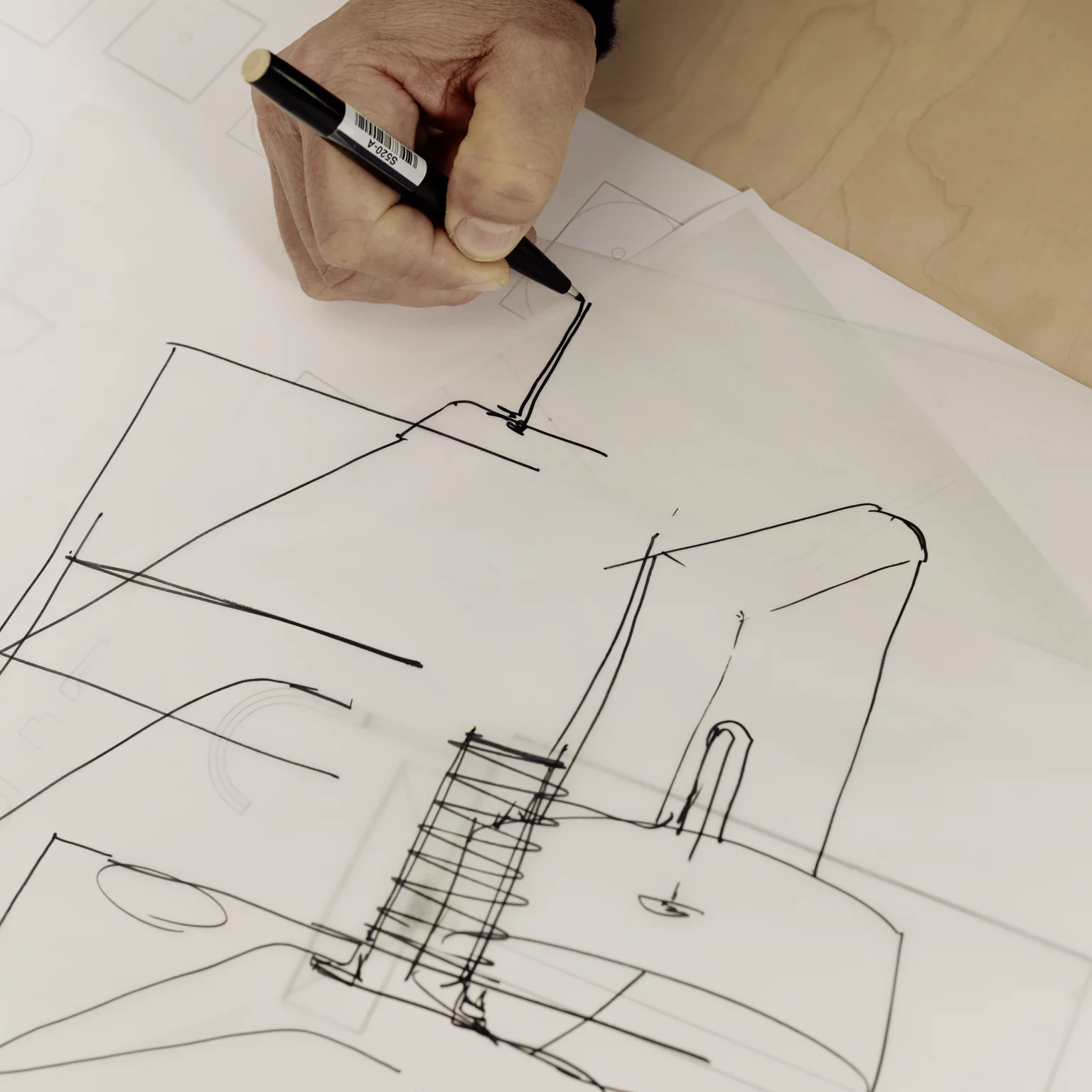 The collection has a beautiful engineered craft to it and its sculptural qualities are emphasised through this circular and conical vernacular. The form invites engagement and its exactness is achieved through expert engineering and the use of enamelled steel which is far superior to ceramic sanitaryware.