Bathroom accidents are among the most common and serious accidents in the home. You can protect yourself from them. With the right measures, the danger of slipping and tripping in the bathroom can be effectively reduced. Slip-resistant surfaces in the bath or shower in particular help you to avoid dangerous accidents.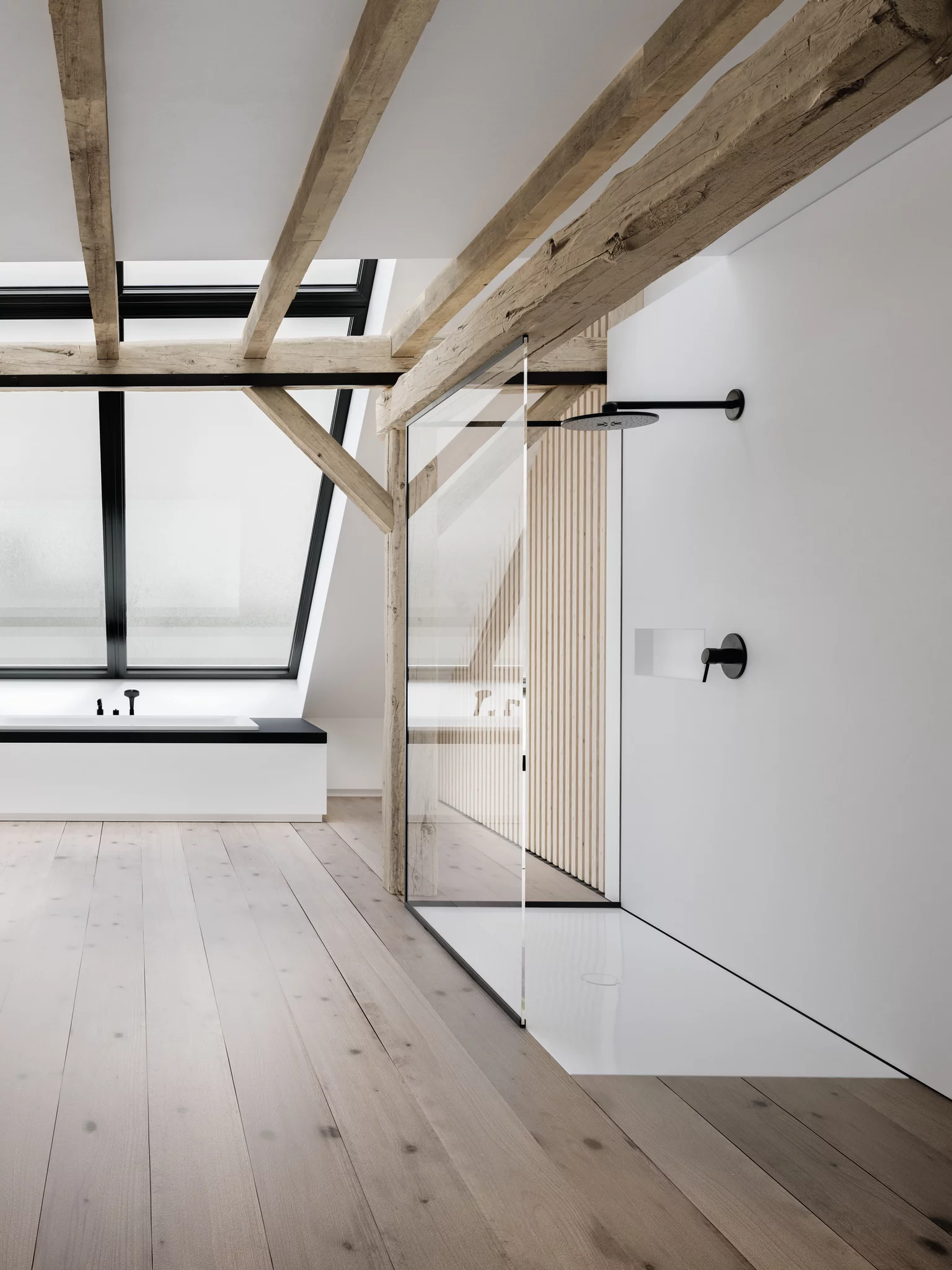 How do I protect myself from slippery surfaces and tripping hazards in the bathroom?
Of course, the floor of your bathroom should always be tidy - sufficient storage space in the form of vanity units and cupboards helps to keep things tidy and avoid tripping hazards. Oil, puddles of water and residues of shampoo or shower gel on the bathroom floor should always be wiped away immediately to prevent a slippery floor. You should also always keep the floor warm underfoot, because if you walk on tiptoe because your feet are cold, you will move more unsteadily.
Do you use floor mats, rugs and carpets in the bathroom? If so, they should have a non-slip underside or rubber pads to prevent them from slipping. For people who are unsteady in their movements, sturdily fixed support and grab rails are useful to provide additional safety when walking and standing. Good lighting that does not dazzle you also ensures safety.
If a floor-level shower surface is installed when building a new bathroom or renovating a bathroom, another tripping hazard in the bathroom disappears. Because if you opt for a floor-level solution, there is simply no longer a bath rim. Clever, isn't it? In addition, you can choose a shower surface with an anti-slip surface that ensures a particularly high level of slip resistance and stability.
Which anti-slip surfaces are recommended for the bath or shower?
We advise you to use slip-resistant solutions for showers and baths that are firmly attached to the surface. They offer you the necessary safety when walking and standing, so that you can bathe and shower without worries.
Which DIN is relevant here?
DIN 51097 "Wet barefoot areas" (A,B,C) and DIN 51130 "Oil contaminated work areas with work shoes" (R9 - R13) are often mentioned in this context. We think that when it comes to bathing and showering, you should focus primarily on DIN 51097, as it explicitly deals with the behaviour of bare feet on wet surfaces. (- The behaviour of oil-laden work shoes, as dealt with in DIN 51130, certainly only plays a role in showers in special cases).
DIN 51097 "Wet barefoot areas" (A,B,C)
We are also happy to help you with these topics: