Our bathing products have a first-class eco-balance. Because sustainability is important to us. And has been for over 70 years: Bette opted for the natural materials glass and steel as early as 1952. Careful use of natural resources is close to our hearts. We see this as an ongoing task and try to get a little better every day. No matter whether we invest in green steel, invent a waste cover made of recycled material or always ensuring our trucks drive fully loaded: Sustainability is our programme - and not just a fashionable buzzword.
Bette green steel products
0
bathroom products made entirely of green steel to date*
Our goal: By the end of 2024, we want to produce 50% of our bath products from green steel. And the trend is upwards.
*The green steel in our case is CO2-neutral steel. During steel production, the steel supplier continuously invests in CO2-reducing measures that are documented by certificates. These certificates are assigned to the purchased steel blank, making the corresponding blanks CO2-neutral.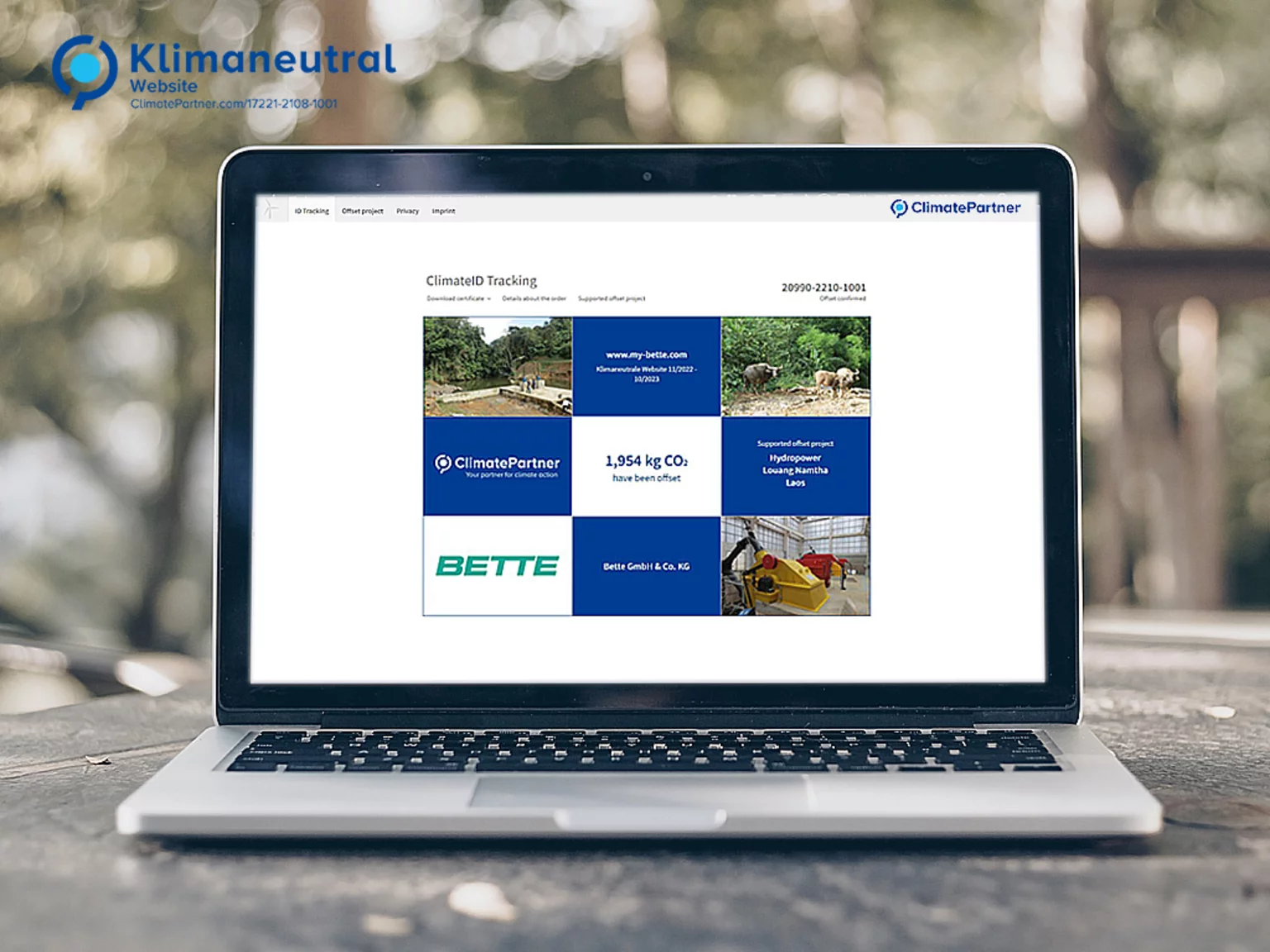 Our website is climate-neutral
Websites are climate-neutral if the resulting CO2 emissions are calculated and offset. Surfing the Internet creates CO2 emissions, primarily because of the power consumed by the servers, data transmission, and the users' end devices. Based on our monthly page views, we have worked with
ClimatePartner
to determine the CO2 emissions caused by our website and offset them in a certified climate protection project.
Here
you can see transparently what amount of CO2 emissions have been caused by our site and which project we are supporting. It is ClimatePartner's exclusive climate protection project at Virunga National Park in the DR Congo: a small run-of-river power station that supplies households and companies with electricity to help boost economic development and replace charcoal from the National Park as the main source of energy.
Only healthy materials are used for the interior design of the Baufritz show homes. And that quickly leads us on to Bette and their products made of glazed titanium steel.