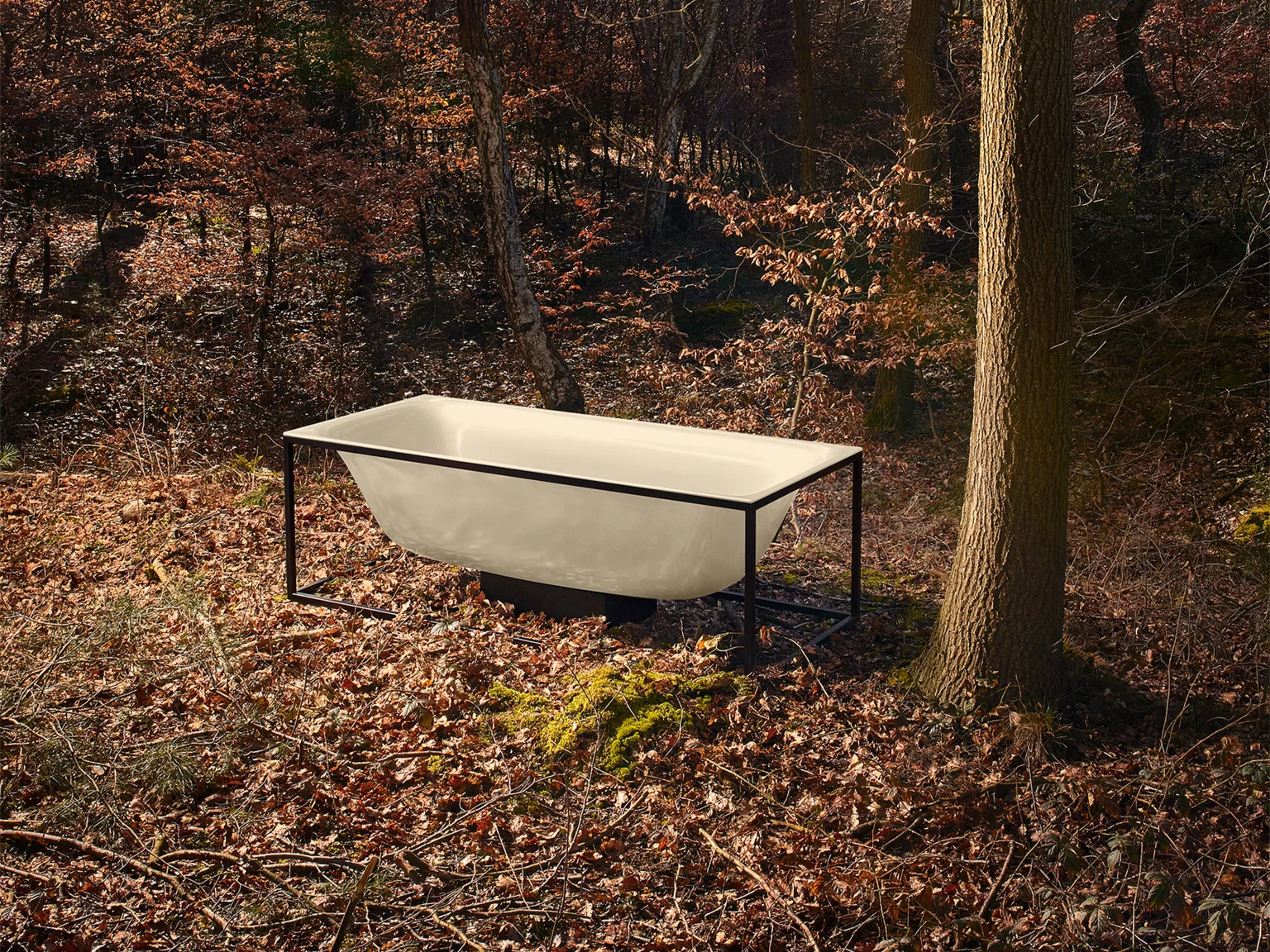 Along with glass, titanium steel is one of the main raw materials for our bathroom products. And because we use so much of it, it is important to us that it be produced as cleanly as possible. Which is why we opt for green steel. So what exactly does that mean? We give you the answers here.
Bette green steel products
0
bath products are made entirely of green steel to this day
Our goal: By the end of 2024, we want to produce 50% of our bath products from green steel. And the trend is upwards.
What is green steel – and how does it affect the carbon footprint?
The figures are undeniable: the steel industry is responsible for around 30% of industrial greenhouse emissions in Germany – and in particular with the process of direct reduction of iron into steel. Clean production processes are to change this. But how can that work? With hydrogen from renewable energies. It could drastically reduce the use of carbon in steel production. One technology leader in this field is ArcelorMittal. The group combines the use of smart carbon technologies with the use of hydrogen. As hydrogen is not yet available in sufficient quantities or at competitive prices, the company is using natural gas as an interim measure. The steel producer intends to reduce its emissions by 30% by 2030, and for its production to be carbon-neutral by 2050.
Why is the transformation of the steel industry so important for us?
Apart from the material used for our glaze, steel is our main material. Steel is vital for us, and we want to source steel from Europe in the future. The steel industry is facing a huge transformation task to achieve production that is as low in CO2 as possible in order to secure its own future. We want to accompany this transformation and our partners on this path to the best of our ability - for the sake of their future and, of course, for the future of our planet. One of our main partners is ArcelorMittal. This steel supplier has been offering green steel since the end of 2020, and Bette was one of its first customers. We purchased 10 % of certified XCarb steel from ArcelorMittal in 2021, and a further approximately 40 % in 2022.
To put it in figures:
In 2021, 10% of the steel we obtained was carbon neutral.

This means that in 2021 we were able to reduce our carbon output by 10%, and that of the entire company by 6.49%.

In 2022 we are increasing this quota to 40 % of our steel.
When will the first green steel bathroom products be available on the market?
We are already using green steel in our production today. Since the second quarter 2022, we have been using green steel for selected products in our collection, depending on availability, specifically for the
BetteLux family
, the
BetteLoft family
, the
BetteStarlet family
, for shower surfaces and shower tiles, and for all free-standing products with the exception of BettePond Silhouette.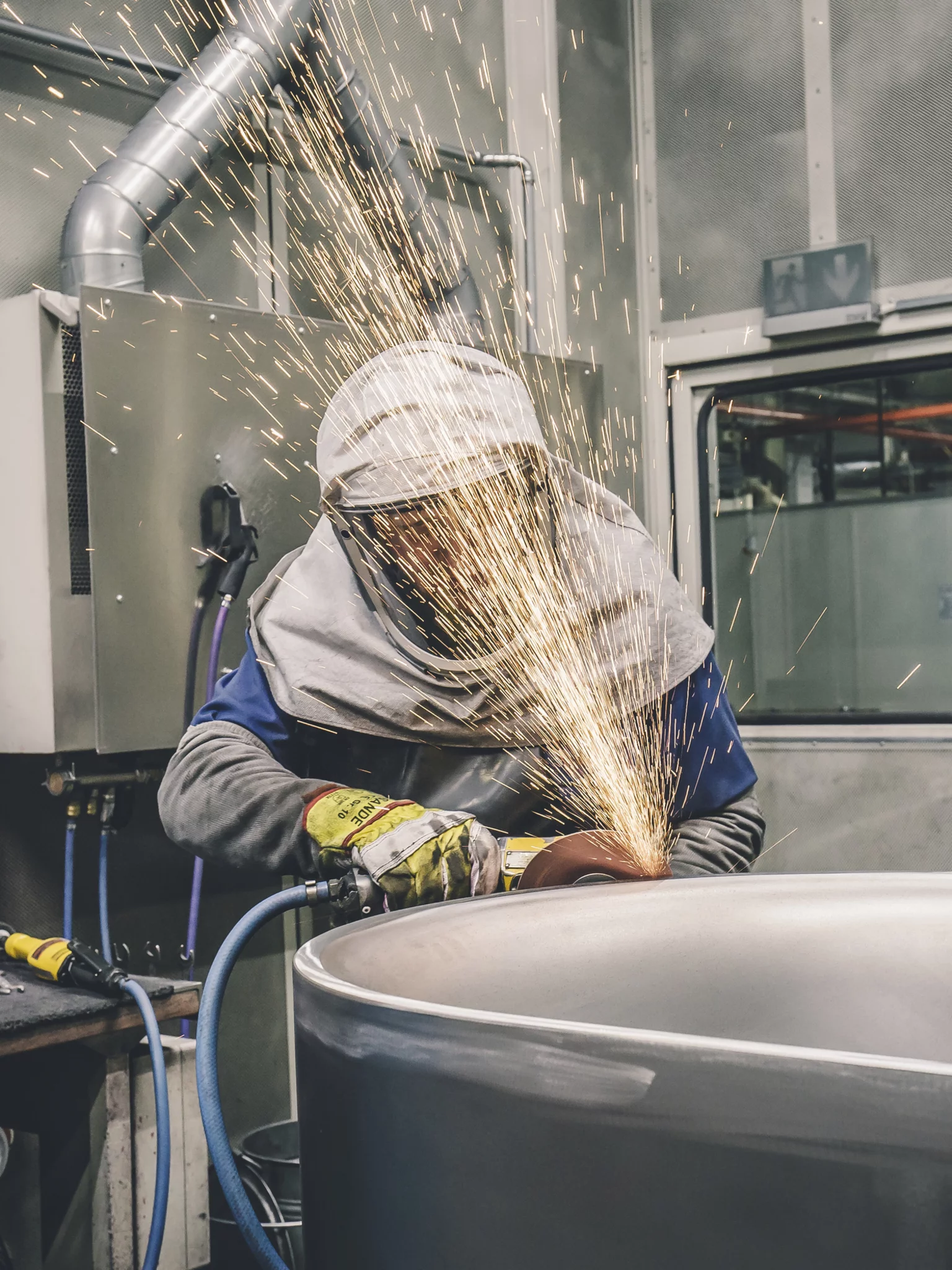 How do you benefit from our green products?
Green steel is only one component in our sustainability strategy, but it's an important one. We make it easy for you by doing our best to act responsibly on every level. You can buy a product that is holistically well made - and make sustainable planning, building and furnishing easier for yourself as well as conscious enjoyment.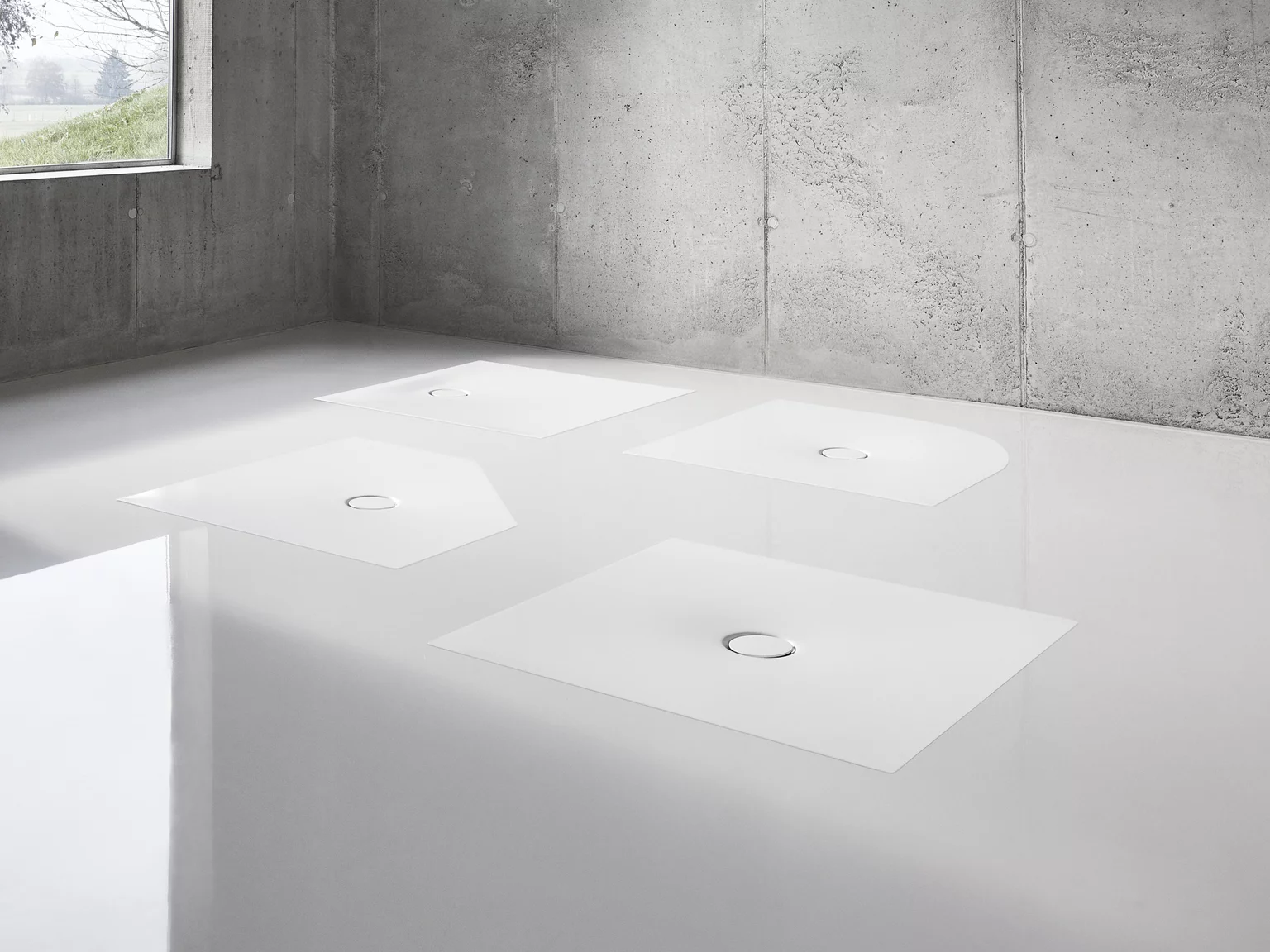 Does green steel affect the price and quality of our bathroom products - and is the market for them stable?
Our quality standards for steel are extremely high. After all, we give you up to 30 years warranty on our products. So everything has to be right, whether the item is made with green steel or conventionally. Our prices are also stable. But we will be honest: the extent to which we will be able to maintain our high level of carbon-neutral steel also depends on the development in supply and demand. The market is moving. We can't say for sure whether the material will continue to be available and affordable in the future. But we at Bette will always try to play our part in the ecological transformation of steel production. And that's a promise!