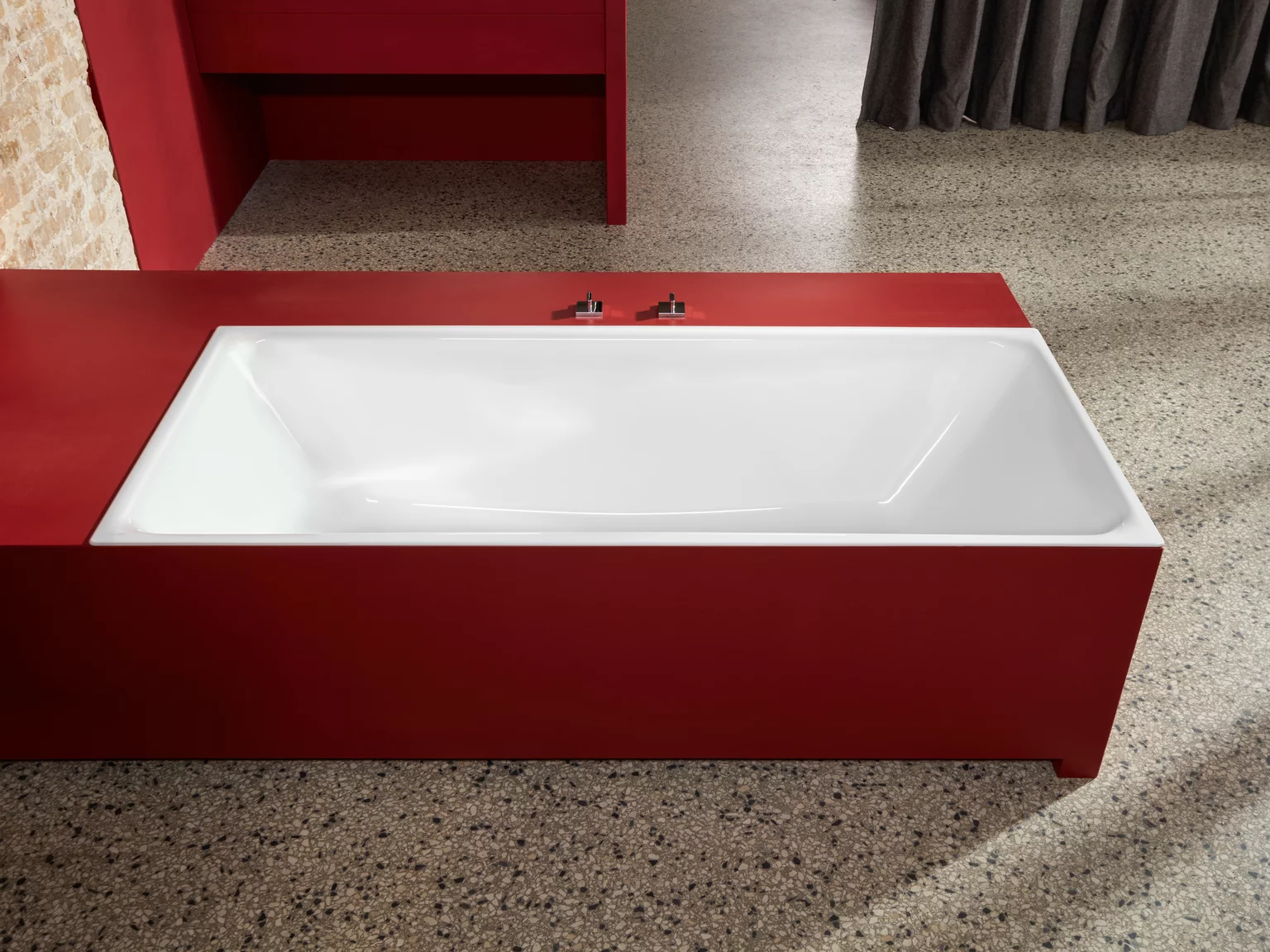 BetteLoft
The BetteLoft bath design is available as a traditional fitted bath with matching fitted washbasin, as well as the free-standing BetteLoft Ornament with a fixed, moulded-on bath panel with a pronounced geometric design. A range of wall-mounted washbasins is available in the same design.
Comfort with a distinctive design
BetteLoft Ornament baths and washbasins
The BetteLoft Ornament line of baths and washbasins is the perfect expression of titanium steel's outstanding versatility. Its expressive outer design accentuates the straight lines of the inner well, which are echoed in the geometric pattern. The fascinating interaction between light and shadow lends this bathroom collection outstanding luminosity and vibrancy.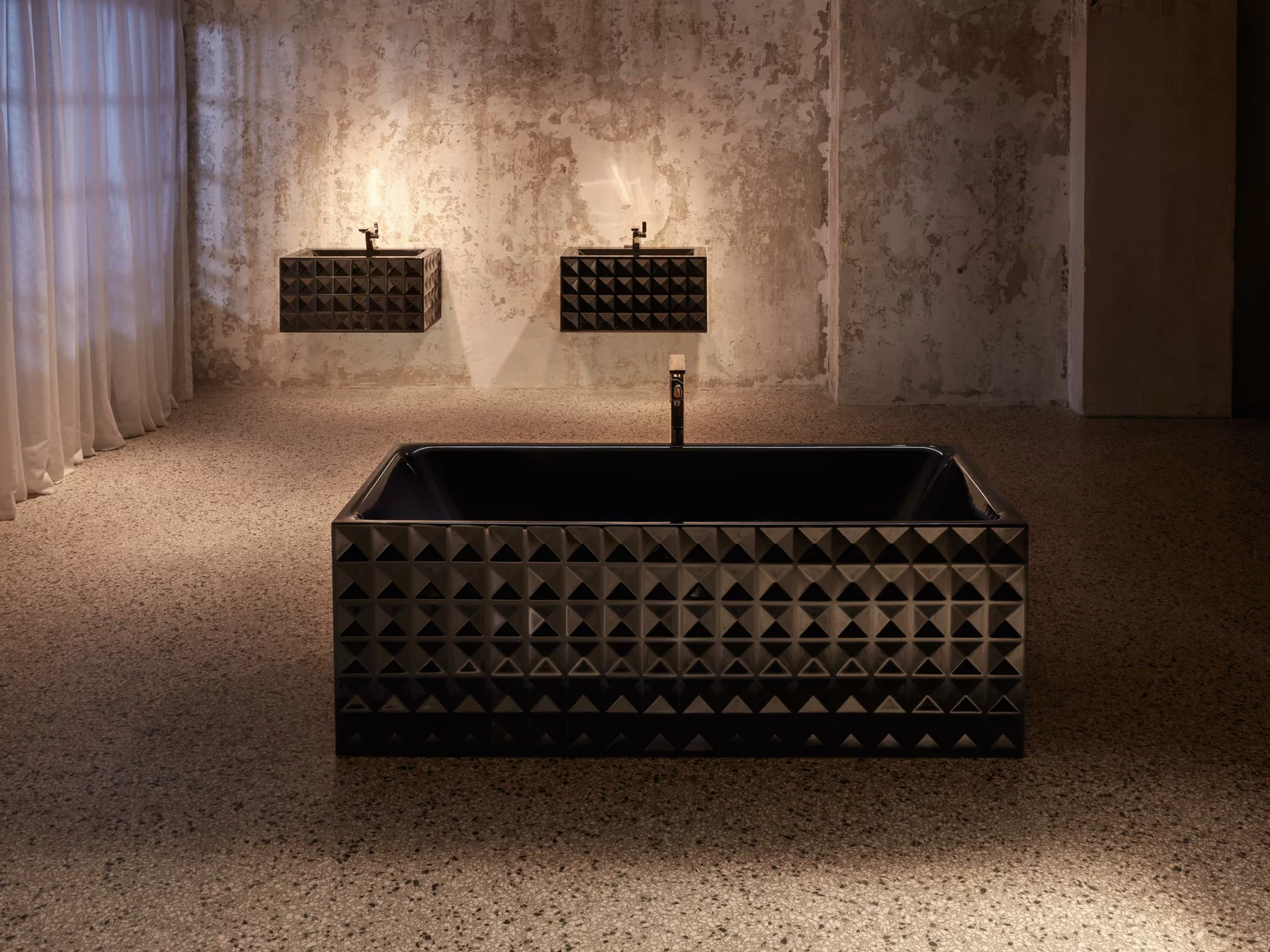 BetteLoft Ornament
The BetteLoft Ornament line comprises a free-standing bath and a wall-mounted washbasin, available with a single row or four rows of embossing.