Minimum effort. Maximum efficiency.
The preassembled installation system reduces the amount of time for installing the shower to a minimum. The compact unit of shower and tray support can be combined with the Bette sealing system, and glued directly to the screed or wooden floor. As well as saving time, this practical solution also provides excellent sound insulation.
*² structural conditions as per the test report
Fast, easy and flat installation
Ideal for new-builds and renovations
Suitable for screed or wooden floors
Minimum installation height from 35mm
Preassembled at the works
Can be combined with
Installation Box Easy Connect / sealing system
Installation Option: Virtually Flush-to-floor
With only 17 dB(A), exceeds the higher requirements of sound insulation class 3, VDI 410
Shower tray with Minimum Support
Wall covering
Shower tray / Shower area
Waste fitting
Sealing fleece around the installation box, embedded in the all-over waterproofing
Minimum Support
Screed
Impact sound
Insulation
Unfinished floor
Installationsbox Easy Connect
Pre-assembled flexible hose
HT reduction DN 50 / 40 short
Warehousing can also be optimised with the new Minimum support because the new solution comes as a space-saving retrofitting set, so is not pre-assembled at the works with a shower tray or shower area. Instead, delivery comprises a set of four base strips and two extension strips for a choice of installation height of 35 mm or 40 mm.
*² structural conditions as per the test report
The stay-flexible module
Ideal for construction and renovations
Adapts flexibly to local conditions
Suitable for screed or wooden floors
Minimum installation height from 35 mm
Only 2 sets for more than 140 shower tray sizes
Ideal for stocking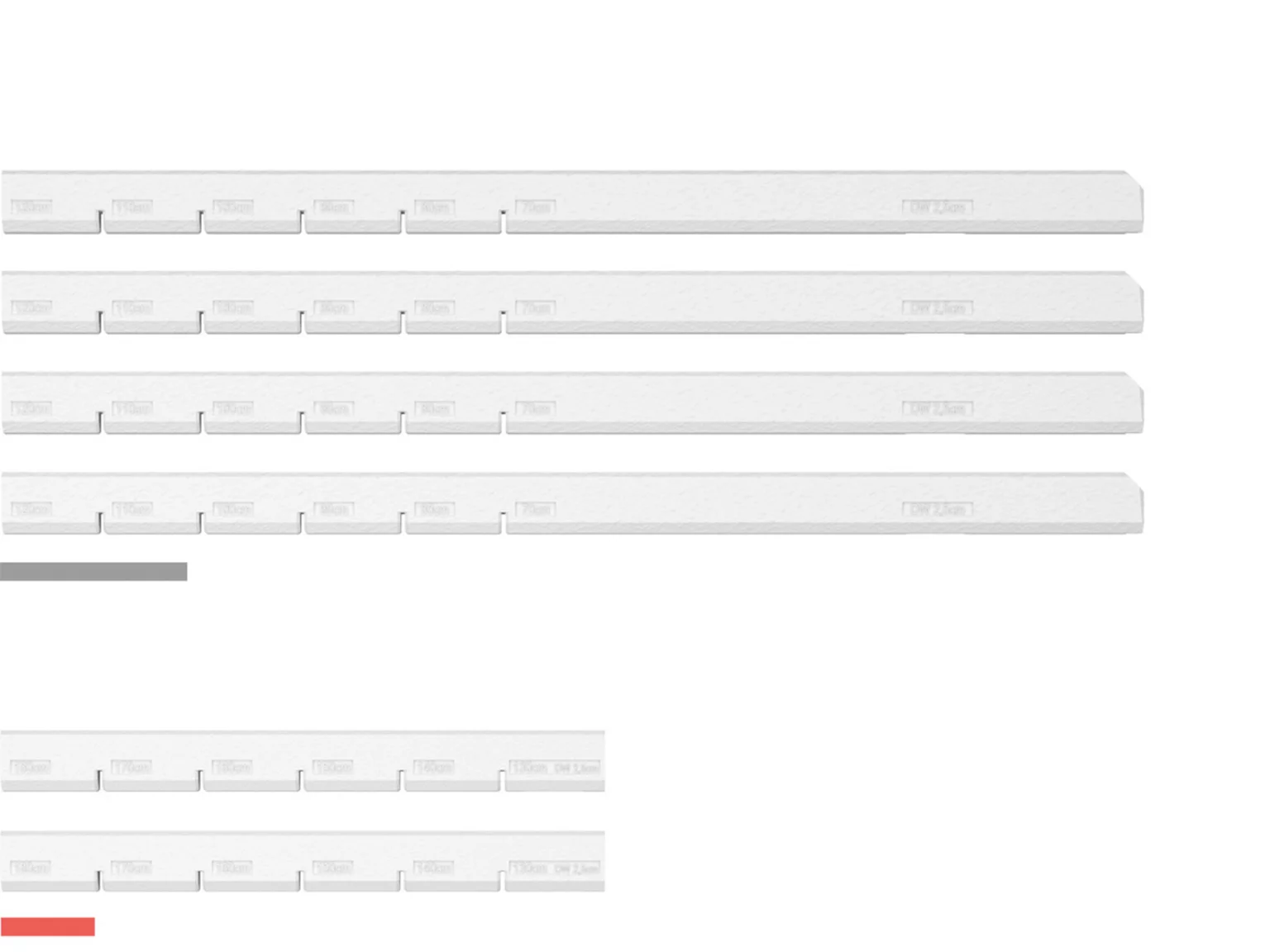 Scope of delivery:
4 × 1200 mm
adjustable base strips
2 × 600 mm
divisible extension strips
Options with the sets:
Example 1
900 × 900 mm - 4 × shortened base strips
Example 2
1200 × 1200 mm - 4 × base strips
Example 3
1800 × 1200 mm - 4 × base strips and extension strips on two sides
Example 4
1500 × 1500 mm - 4 × base strips and divided extension strips on four sides