BetteBalance
Your new independence
Gives you freedom
The washbasin series is available in many colours. The four timeless design variants of BetteBalance open up countless design options. And you have the freedom to find the washbasin that suits you exactly.
Design: Thesseraux + Partner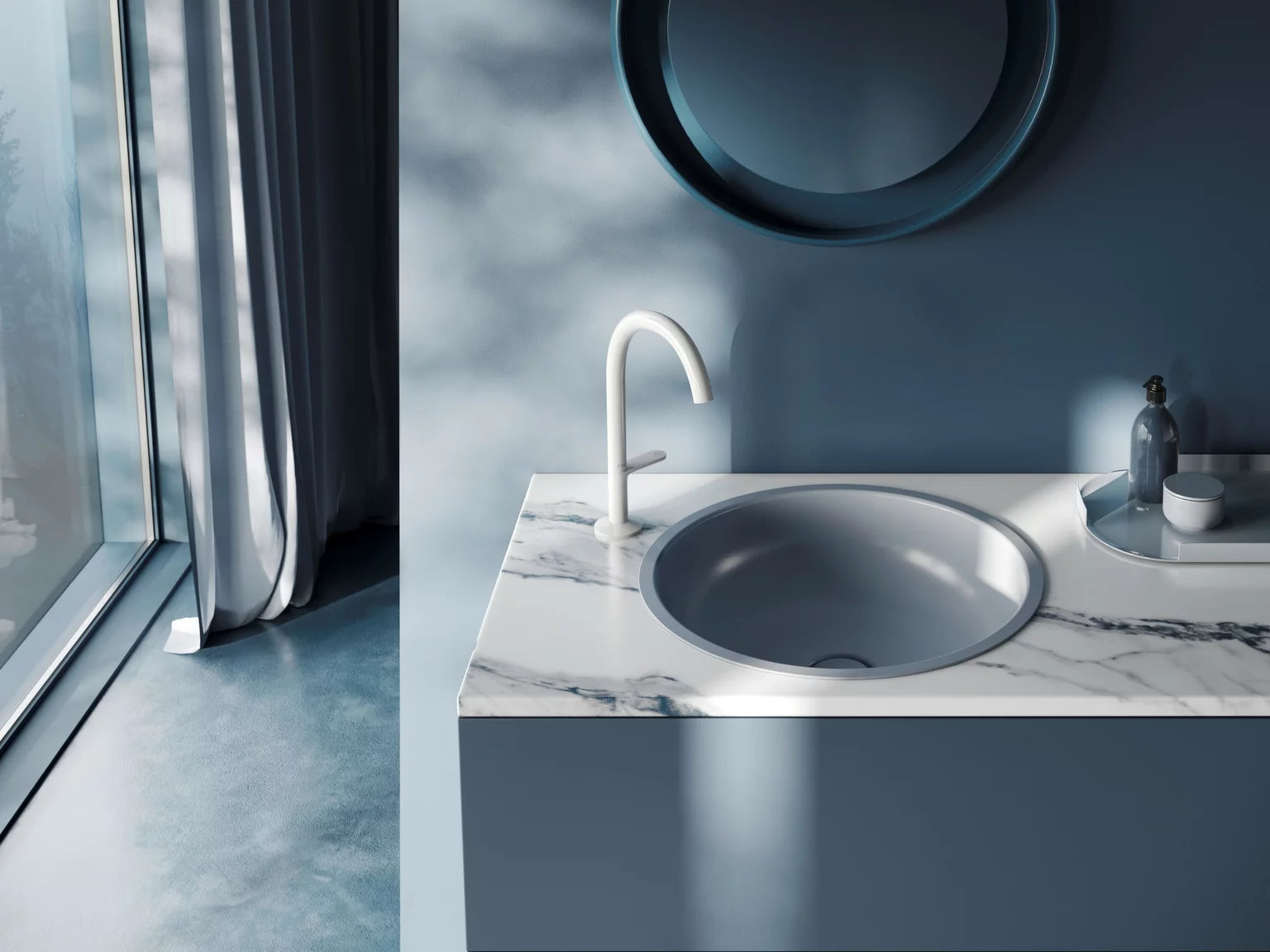 BetteBalance built-in
Our BetteBalance built-in washbasins support individual bathroom design freedom. Here you benefit from the properties of our unique steel enamel. Thanks to the delicate rim of only 3 mm, the basin blends almost seamlessly into the washbasin countertop. This is how BetteBalance brings stylish design to your washbasin.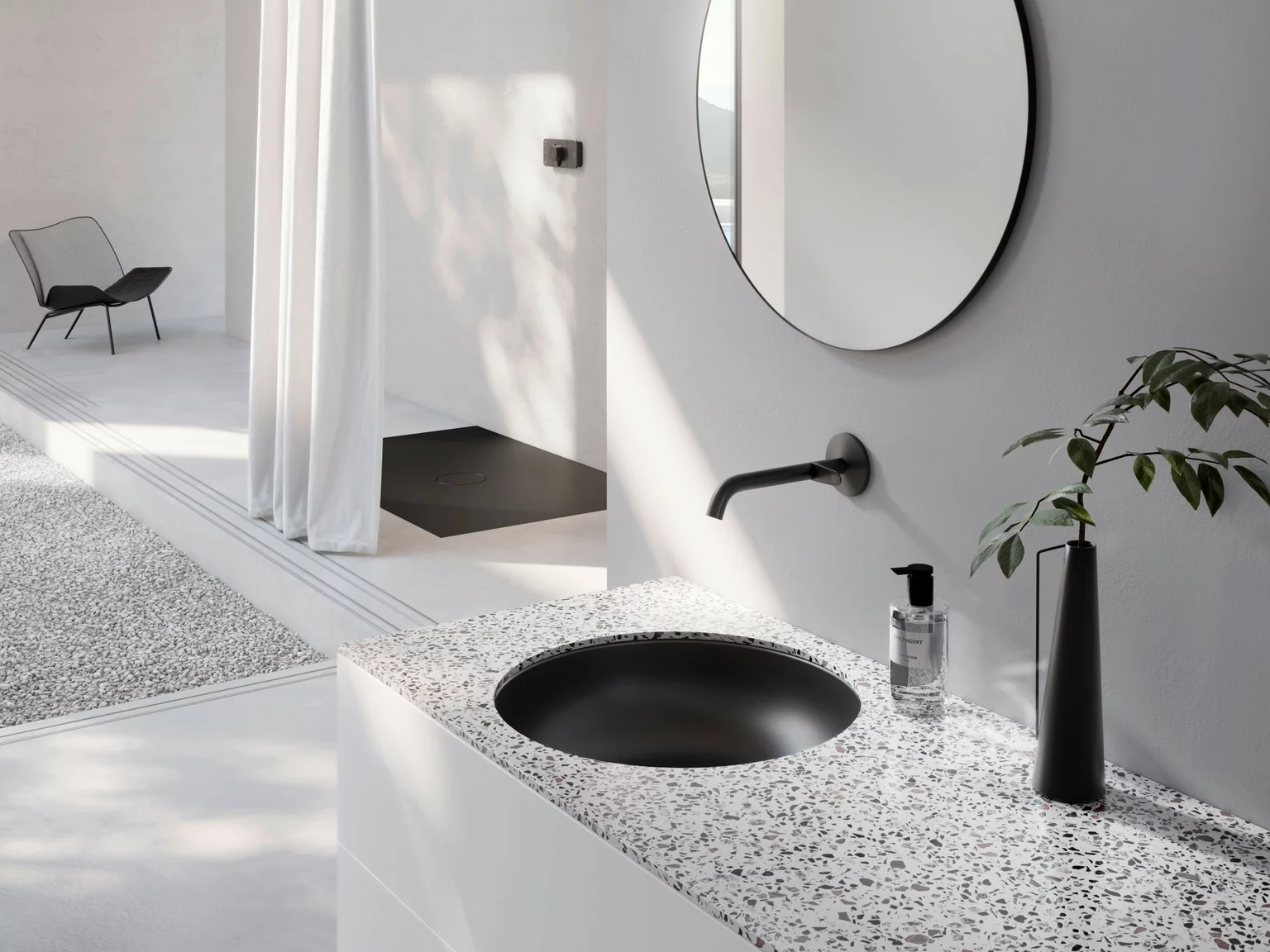 BetteBalance undermounted
Elegant bathroom design succeeds with our BetteBalance undermounted washbasins. They can be integrated under a slab of marble, natural stone or glass to create a surface that looks like it was cast in one piece.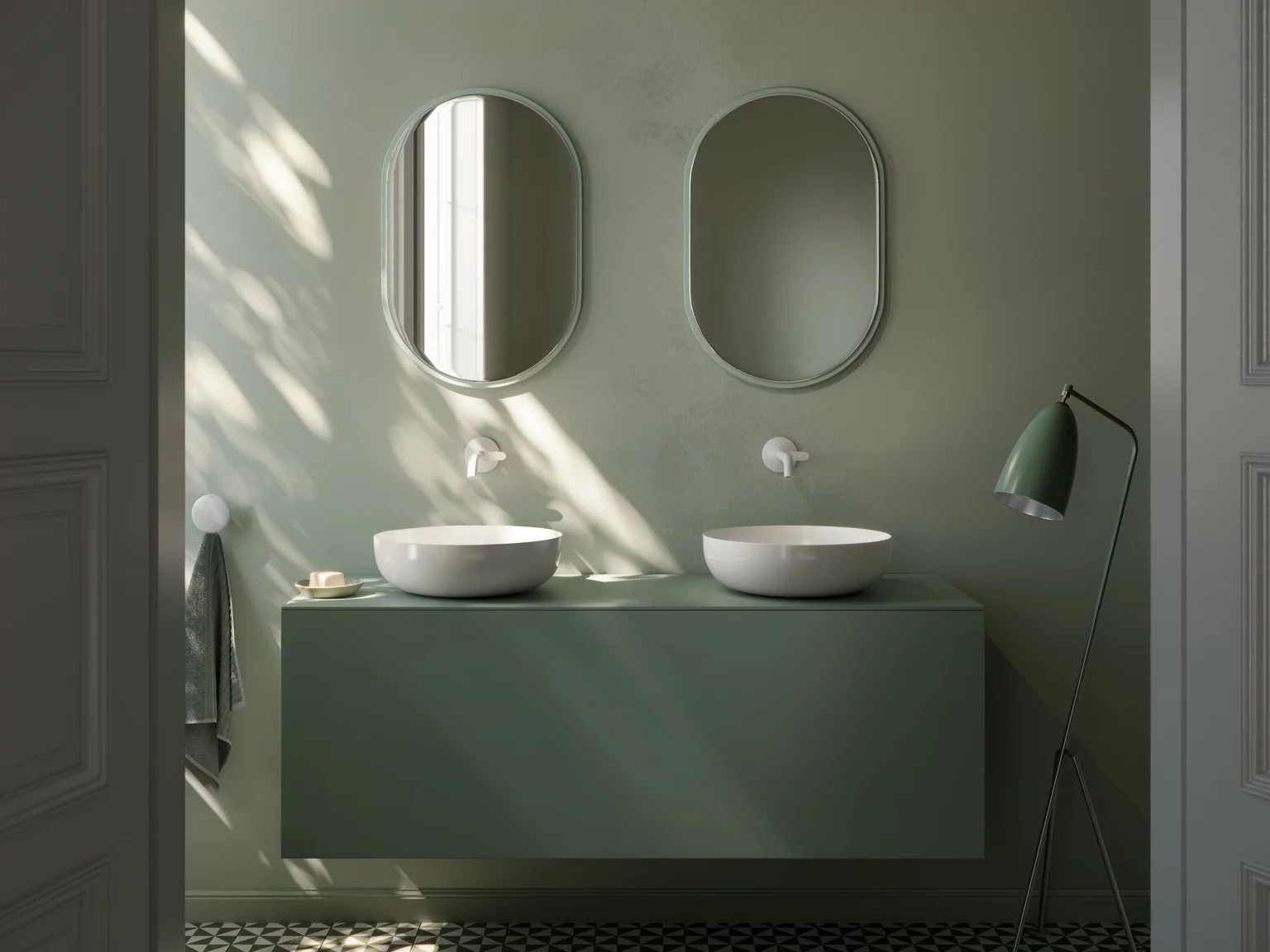 BetteBalance Shells
Exclusive design with maximum minimalism: our BetteBalance shells set accents in the bathroom.
Why BetteBalance gives you freedom? All the advantages at a glance:
Material
The delicate strength of the material* creates lightness in design, lines and form language.
Colours
You can choose between many colours and design your bathroom exactly the way it suits you.
Design
The design variants of BetteBalance open up many options for you.
Care
You save time when cleaning. The non-porous surface ensures effortless hygiene. A damp cloth is all that is needed for cleaning.