Make your bathroom a noise-free zone! Our holistic soundproofing concepts guarantee a relaxed showering experience. So you can concentrate entirely on yourself.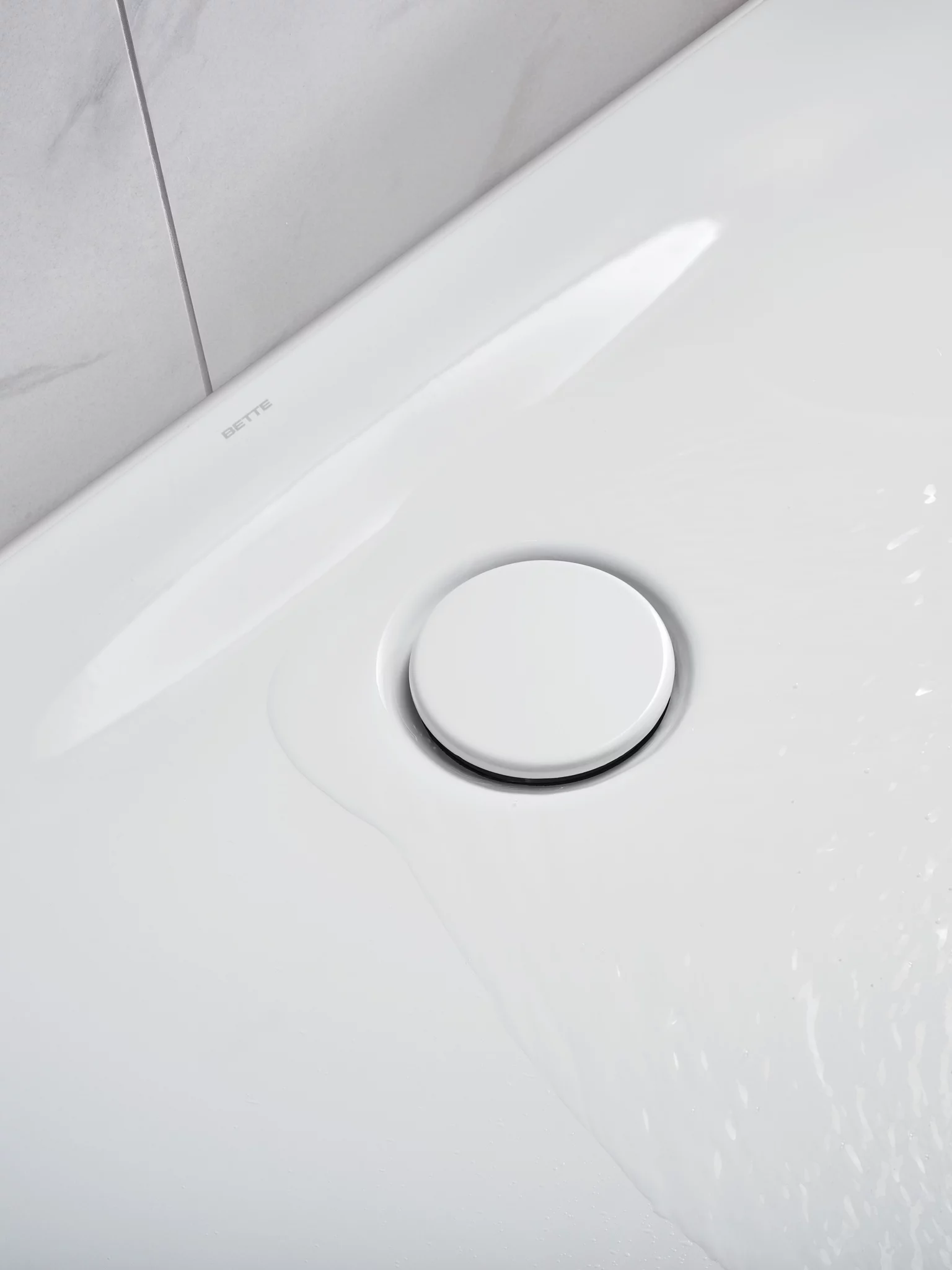 Sound insulation in the bathroom
There are lots of options for quiet showering. We know the various types of sound and their transmission paths, and we know how to deal with them: airborne sound spreads through the air, structure-borne sound through masonry. Footfall sound is created as a separate form of structure-borne sound as people move over a floor.
We consider the topic of sound insulation holistically and solution-orientated. Thick walls alone do not provide effective sound insulation. In order to achieve effective sound insulation , and above all to effectively contain structure-borne sound, we decouple the sanitary objects and connected pipes from the building.
Soundproofing tapes are fitted between the sanitary object, wall floor or ceiling during construction. These tapes are made of moss rubber, which prevents vibrations from being transferred to the building. This effectively reduces sound generation.
No one wants to hear a night shift-worker having a shower after returning home in the early hours. Sound decoupling is therefore particularly important for shower trays and baths made of steel.
Reports from the Building Lab
Effective soundproofing for bathrooms
We're going to show you, using the soundproofing device, how sound behaves in the various installation situations.
So quiet that you can hear yourself think. We are experts in the processing of glazed titanium steel, and our innovative soundproofing measures make every bathroom a noise-reduced zone.