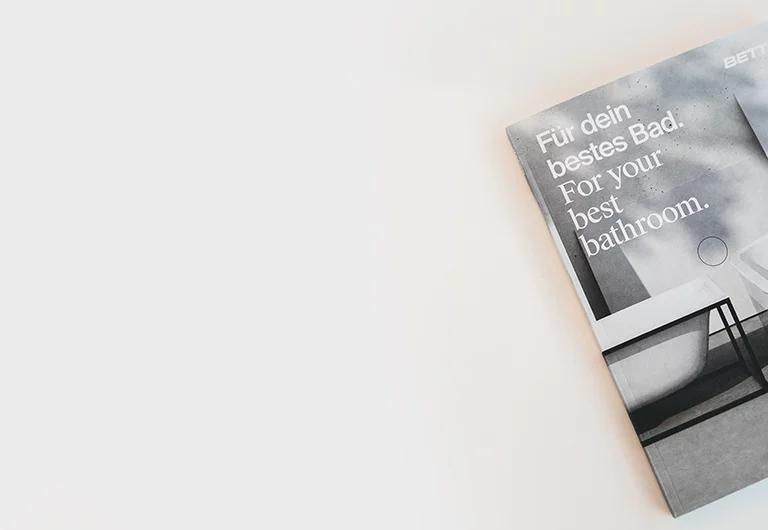 For your best bathroom
On 134 pages, the Bette Lookbook brings your wishes to life and shows you how the bath products made of glazed titanium steel transform the bathroom into a feel-good and experience space. Request the printed version here.
Choose the right product range
Our product range (including prices) may vary in other countries. Switch if you want to see the range in another country.