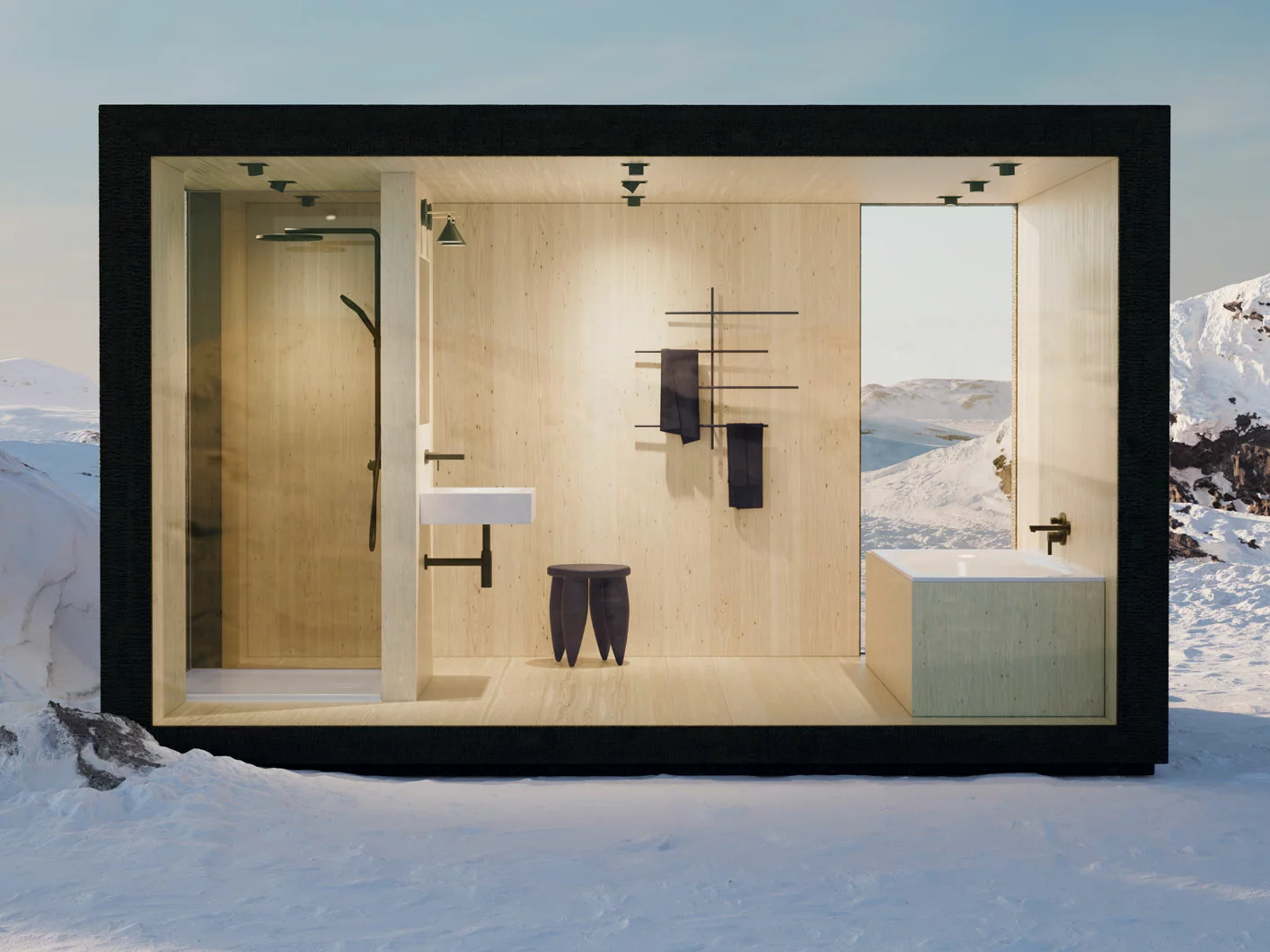 Cuboid architecture in the midst of snow-capped mountain scenery around Tokyo's natural region. Traditional Japanese buildings reinterpreted: minimalist on the inside, and yet undeniably cosy. A timeless refuge, made entirely of spruce. Fired black in the yakisugi method, which preserves the building for decades. A respectful homage to centuries-old knowledge that merges with the symmetries of
Comodo
and
Ultra
to form an inseparable bathroom unit.
Maximum minimalism: in keeping with the pared-down architecture, the bathroom interior reflects the calm straightforwardness. Black details pick up on the charred facade, and transform it into a momentum of soothing harmony. The materiality of the wood provides a soothing and energising warmth.
The fine art of aesthetics is revealed when you strip back to the essentials.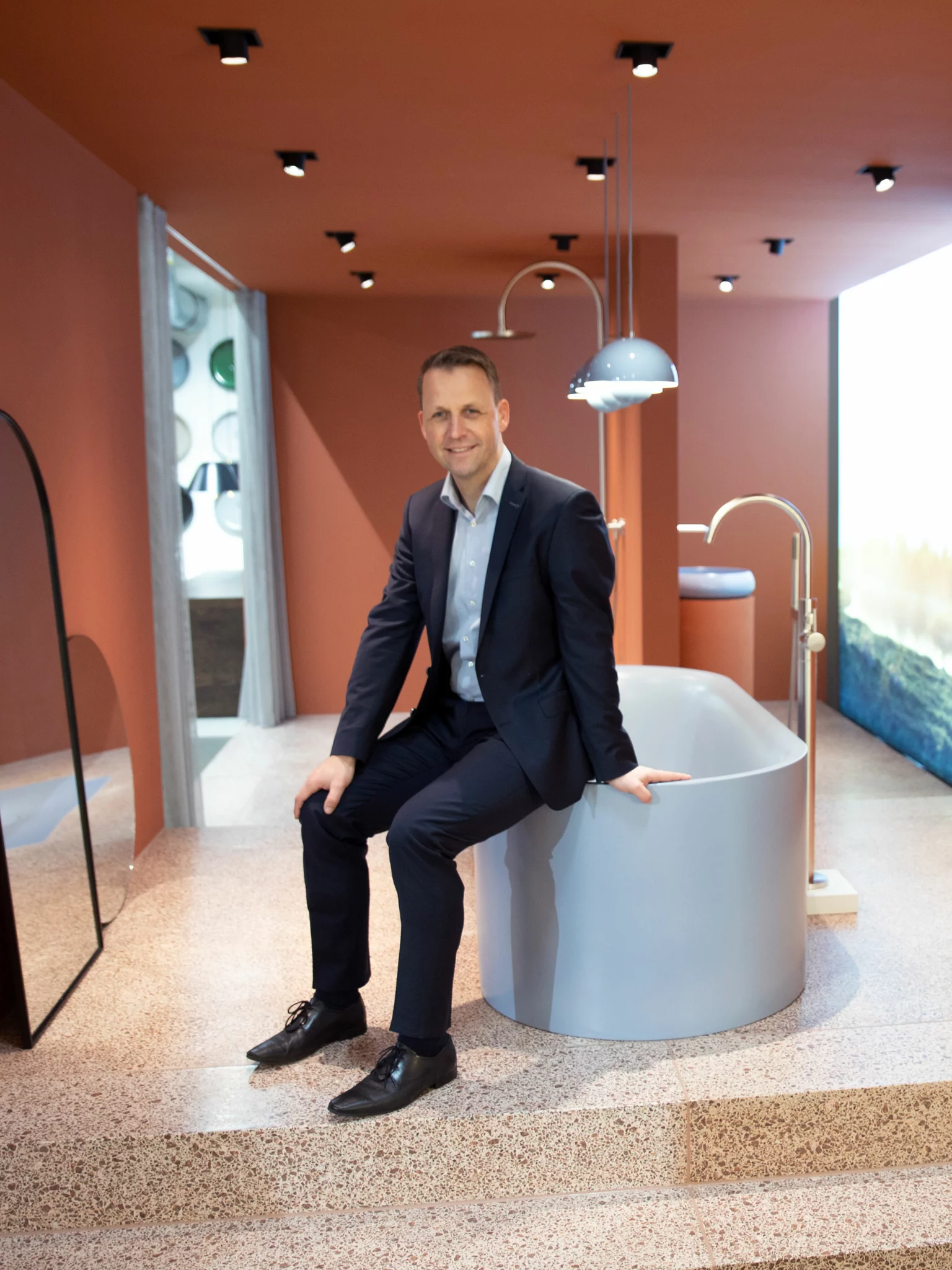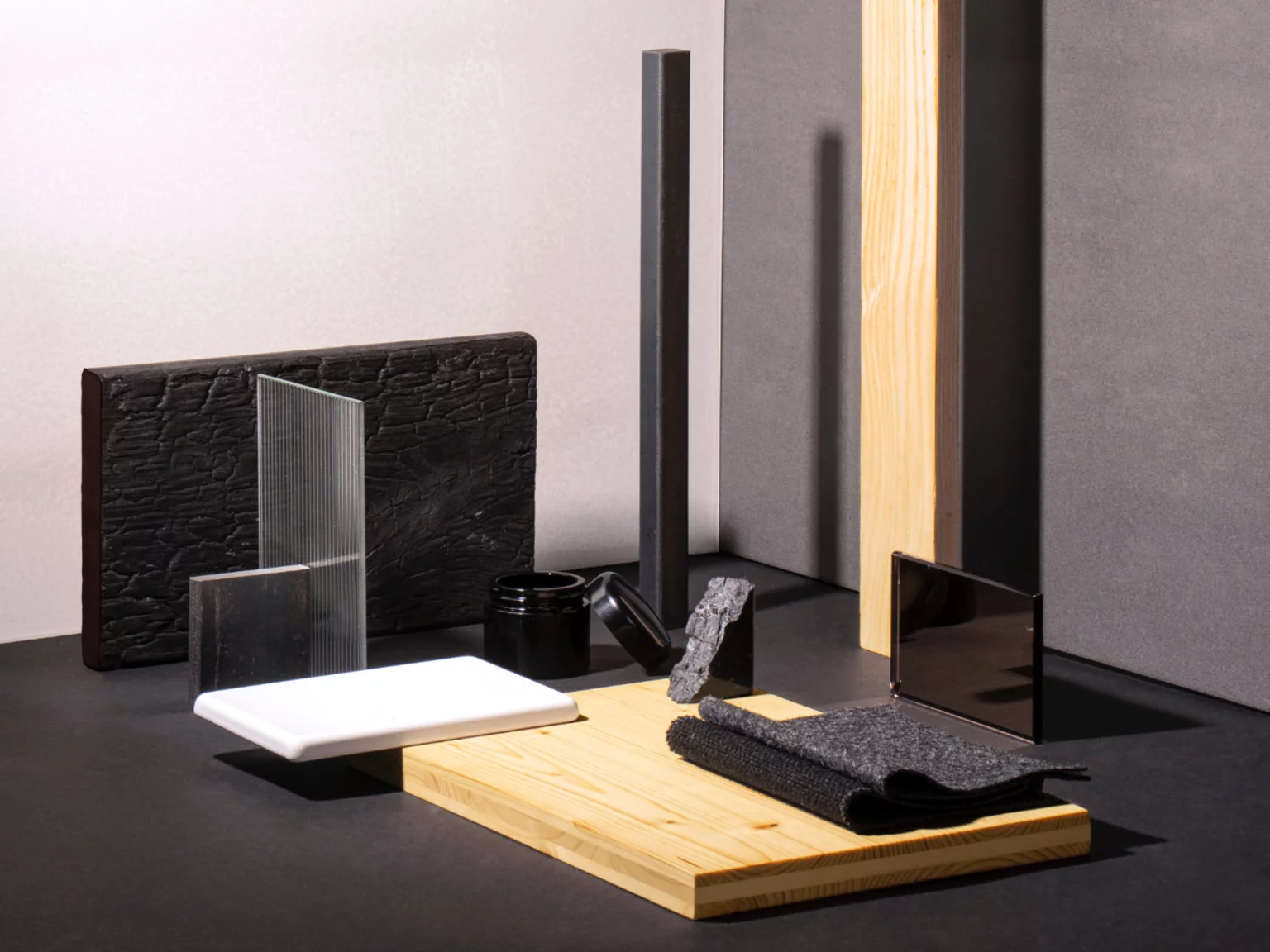 Gentle purism
Natural materials such as spruce and white enamel create the basis for a warm, relaxed bathroom. In combination with dark smoked glass and soft cotton, the result is a natural fusion of colours and textures. Gentle purism that radiates pleasant tranquility and modern restraint.